Szczecin, Poland
International Sketchnote Camp 2022
We hope to see you at the International Sketchnote Camp 2022 where sketchnoters, graphic facilitators and visual thinkers come to share, learn and have fun together in a barcamp format event.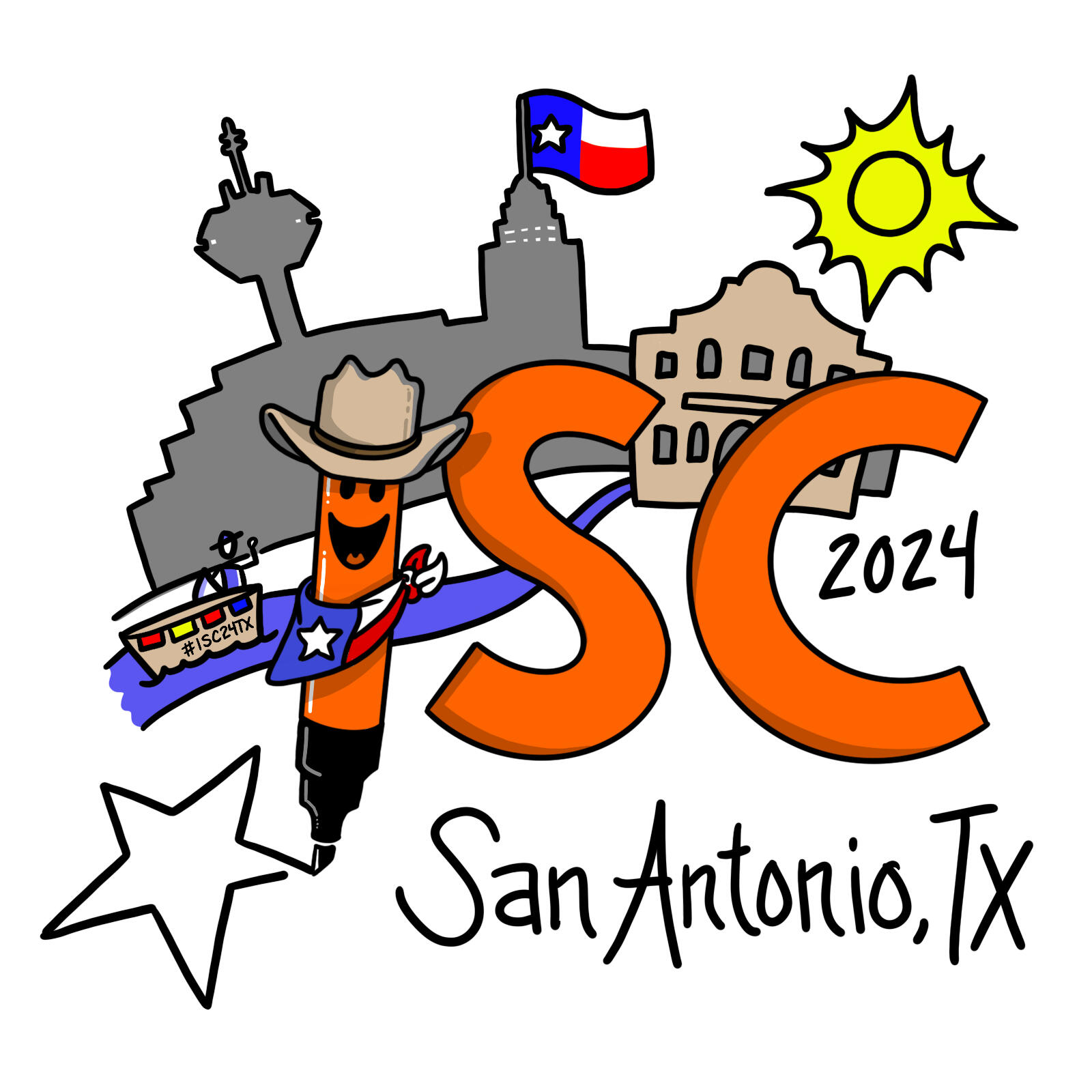 About
What is the event?
Every year sketchnoters, graphic facilitators and visual thinkers from around the world gather together to share and learn. There are keynote speeches, informal sketches and fun activities in a barcamp format.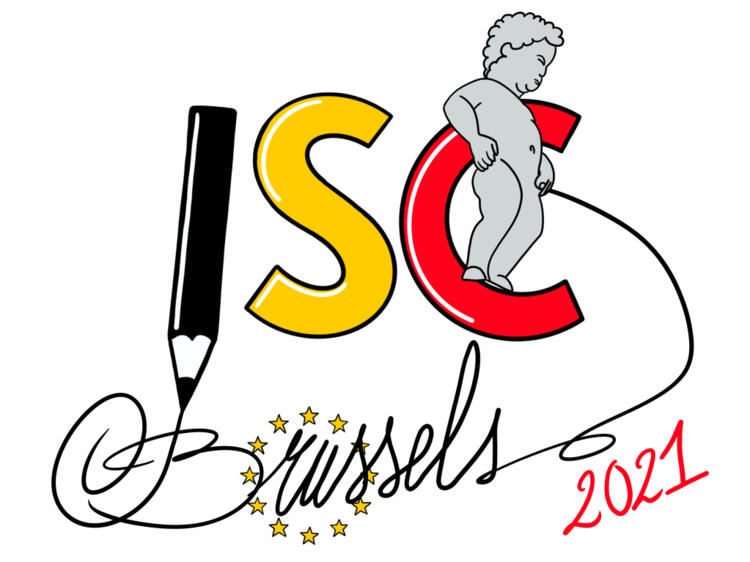 Travel, Accommodation & Venue Information
Where is the event?
This year, the International Sketchnote Camp is in the heart of Szczecin, Poland at two locations. Stara Rzeznia on Sept 9, and TechnoPark Pomerania for Sept 10-11.
keynotes and barcamp
Who is speaking?
Anyone is welcome to share a talk, activity or chair a Q&A sharing session under the barcamp format. We do, however, have some special keynote speakers.
Our sponsors
Our generous sponsors have provided equipment and financial support to make the event happen. Go to their websites to learn more. (or use the button below to sponsor the camp).
Get updates
Know when registration is open and get exclusive behind the scenes insights by providing your email address below.
Thank you!
Thank you for requesting information about the 2022 international sketchote camp. Please check your email and confirm your request to receive updates.
About
What is the international Sketchnote Camp?
The International Sketchnote Camp is a yearly gathering of sketchnoters, graphic facilities and visual thinkers who gather together to share, get inspired and have fun in a barcamp format event with keynote speaches.
What's a BarCamp?
A Barcamp is where participants (meaning "you") self-organize the agenda on the spot! Anyone who wants to deliver a talk, host a workshop or chair a discussion can put forward their idea. With the help of Post-It note and a whiteboard grid of sessions, we negotiate a schedule together.
Are there any other sessions?
Yes. There are also keynote sessions where we have invited guest speakers to share a prepared talk for the benefit of the everyone. We can't wait to share the details of our speakers but we need to confirm some details first.
The history of the International Sketchnote Camp
The first sketchnote camp was organised by the "Gang of Four" in Hamburg, Germany in 2017. They wanted to gather sketchnoters together in a bar camp style event that anyone could join. After the success of the event, the event travelled to Lisbon, Portugal for the 2018 event before moving to Paris for the 2019 event and then Brussels for the delayed 2020 event in 2021.
Who can participate?
The Sketchnote Camp is an event for people of any level, whether you've just heard the name sketchnote recently for the first time and want to learn more or you are a seasoned pro looking to hand out with others, you are welcome.We recommend getting a bit of practice under your belt before you come so you can make the most of your time here.
Travel and location
Where are the Sketchnote Camp meetings happening?
This year the meetings are taking place in two location.
Friday - Start Rzeznia
On Friday, our meetings are in the historical Stara Rzeznia in the heart of Szczecin.
Saturday & Sunday - Technopark
On Saturday and Sunday, the meetings will take place in the TechnoPark Pomerania to make use of their fantastic facilities.
How can I get to Szczecin?
Szczecin is located near the German boarder and Berlin. Szczecin does have an airport with flights from Poland, the UK, Ireland, Denmark, Norway and Iceland. If you are traveling from another location then it is best to look at either flying to Berlin where there are transport options to Szczecin, or other travel routes.
Where should I stay in Szczecin?
Szczecin has a wide variety of hotels from low cost to higher priced options.
4 Star hotels
3 stars
2 Stars
What should I do in Szczecin?
Szczecin is a port town of historic and cultural significance. It was once a German city but became part of Poland after the Second World War giving it a unique mix of cultures.
For ideas of what to see, you can find ideas on the tourism site of Szczecin.
Mike Rohde
We're delighted that man who coined the term sketchnotes and kicked off this revolution will present our opening keynote.
Sunni Brown
Sunni (Sun) Brown is currently the Innovator-in-Residence at MURAL, a catalytic author, keynote speaker, expert facilitator, and an American Zen-chaplain-in-training. She's the founder of creative consultancy Sunni Brown Ink and more recently founded the Center for Deep Self Design in Austin, TX. She was named one of the "100 Most Creative People in Business" and one of the "10 Most Creative People on Twitter" by Fast Company. Her TED talk has drawn over 1.6 million views and her work on visual thinking has been featured in every major U.S. publication including The New York Times, The New York Post, The Wall Street Journal, Time Magazine, WIRED, and Entrepreneur, as well as being featured twice on CBS Sunday Morning and on The TODAY Show. As a facilitator, Sun and her team have designed and led hundreds of group experiences in diverse industries and Sun's two books—Gamestorming: A Playbook for Innovators, Rulebreakers and Changemakers, and The Doodle Revolution: Unlock the Power to Think Differently—have been translated into 27 languages and counting. She's currently working on Gamestorming 2.0 for remote and VR environments, integrating Relational Intelligence into the curriculum. She is also designing a system of visual Collaborative Intelligence™ for remote and hybrid teams using MURAL.
Nadine Roßa
Nadine Roßa was born in East Germany and discovered early on that drawing is all she wanted to do. She was working in the New Economy in Cologne an New York and while doing lots of web-design, she always tried to include tiny personal drawings. Later she studied Communication Design in Berlin and Helsinki. Around 2010 she discovered Sketchnotes, published her first book in 2017 and many more followed. Today she is working as a Graphic Recorder, Sketchnoter and Illustrator in Berlin. She is teaching and helping to make the world a visually better place.
Tanmay Vora
Tanmay is a business leader and a performance improvement specialist who loves to work at the crossroad of people, process and change leadership. With over two decades of experience in diverse and global environments, he pursues organizational, operational and leadership excellence to deliver business value.During these 23+ years, Tanmay has led large teams in executive roles, built high-performing teams, improved quality of products, developed people, consulted global customers, established process frameworks like ISO and CMMi and created ecosystems of high performance through culture and talent development initiatives. During his career as a business leader, Tanmay has trained, coached and mentored diverse people to excel in their leadership roles. He is a trained coach with hands-on experience in helping people grow.In his last stint till 2020, he served as Country Managing Director of Basware India (~680 people organization at its peak) where he transformed India organization into a strategic asset through focus on effective site strategy, team building, culture development and talent management initiatives. Apart from being a Founder at QAspire Consulting, he currently serves on
the board of two Finnish companies as a Non-Executive Director
(Consulting Role).He writes and illustrates at QAspire blog since 2006 and has written more than 1000 articles for his blog and other publications. He has authored three international books on Quality and Leadership.He is a visual thinker, facilitator and illustrator. His sketchnotes have been featured in best-selling books, global conferences and publications like HBR Ascend, Forbes, HuffPost and World Economic Forum.Tanmay is often invited to speak on leadership, learning and change at events, podcasts and educational institutions. He delivered a TEDx talk on Self Directed Learning in 2019. He tweets as @tnvora and shares his insights/illustrations on LinkedIn
Photo credit: Norman Posselt
Eva-Lotta Lamm
Eva-Lotta Lamm is a designer, author and visual thinker. After a 15-year-long career as a UX / digital product designer working in Paris and London for Google, Skype, and Yahoo!, she shifted her professional focus to her life-long passion of visual thinking.She is now based in Berlin, running her own business designing (physical and digital) products that teach a global audience to use sketching as a tool for understanding, thinking and communicating more efficiently. Her mission is to empower people to make the complex problems they face in their work and daily life visual so they can 'see' them from a fresh perspective and solve them with more confidence, creativity and clarity.Eva-Lotta is a sought after expert in her field. She is regularly speaking at international design conferences on the topics sketching, sketchnoting and visual thinking and has been teaching her craft both in-peron and online for over a decade.In her spare time, Eva-Lotta practices yoga and improvisation, loves travelling, languages and learning new things. These passions have inspired several of her books capturing her experiences in the form of rich visual notes.
Web:
www.evalotta.netInstagram:
@evalottchenTwitter:
@evalottchenLinkedin:
https://www.linkedin.com/in/evalottalamm
Manuel Herrera
Manuel is an educator, a speaker, and an illustrator. He specializes in sketchnoting, visual thinking, and creativity. Over the past 19 years, he has keynoted and led workshops at educational conferences like SXSWEdu, ISTE, TCEA, MassCUE, FETC & .EDU. Manuel has illustrated books, publications, and graphics for a variety of organizations, publishers and schools. Currently, he is the Coordinator of Learning Services for the Affton School District and an adjunct professor for Webster University. Both located in St. Louis, MO. In 2018 Manuel became a Google Innovator at LAX18, and in 2016 he was named the Midwest Education Technology Conference Spotlight Educator. You can follow Manuel on Twitter and Instagram at @manuelherrera33.